September 9, 2020
CCBBI Seminar Series Friday 9/11: Olivia Viessmann, PhD- titled "B0 orientation effects in fMRI"
Image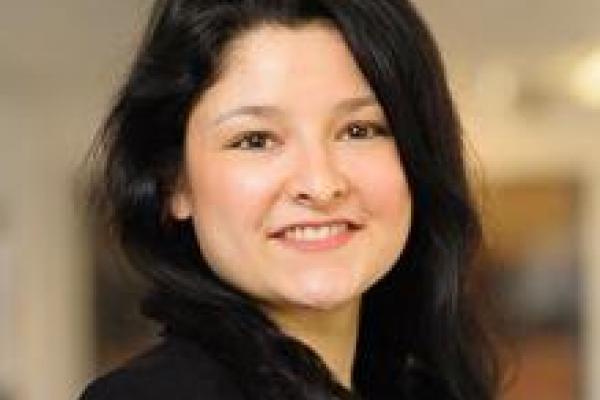 Description
This talk is part of the CCBBI seminar series and will start at 1pm in this zoom room: 
https://osu.zoom.us/j/91663959745?pwd=VVZKaE81Ty8zZjBUSlZnNjRoOWNVQT09
Abstract: Many MRI contrast mechanisms are rooted in the susceptibility of the tissue composition (iron, haemoglobin, myelin and others). These susceptibility effects vary with the orientation of the tissue structure relative to the main magnetic field, B0. Of note, the geometry of blood vessels appears strongly coupled to the geometry of the tissue, with the tissue constraining the orientation of the vessels, and therefore blood susceptibility effects will vary with tissue orientation.  Systematic changes in the orientation of these structures, for example with cortical folding in the grey matter or fibre geometry in the white matter, thereby imparts a tissue orientation dependence on the amplitude of the gradient-echo BOLD fMRI response. This talk gives an overview of orientation effects with a focus on the impact in BOLD fMRI. We found orientation-dependent variations of up to 70% in the BOLD fMRI amplitudes in the cerebral cortex in high-resolution (1.1 mm) 7T data, and also demonstrate the effect in the popular 3T fMRI data (2 mm) of the Human Connectome project. We also present similar orientation effects in cerebral white matter fMRI, where vessels and fibre bundles are suspected to run in parallel; this finding has potential implications for the interpretation of recently observed fMRI activation patterns in the white matter. Overall, this work demonstrates how the gradient-echo BOLD fMRI signal can depend on the local brain anatomy and demonstrates a coupling between anatomical geometry and the fMRI signal.
---