The CCBBI encourages students, postdocs, and research scientists interested in neuroimaging to take the following courses:
---
PSYCH 7987 | Seminar in Machine Learning Approaches to Social Cognitive Neuroscience

Next Offered:

Spring 2019

Course Number:

22395

Class Time:

2:30 - 4:30 pm, Wednesday

Class Location:

Lazenby Hall, Room 120
Description: Over the last several years there has been an increasing trend towards the adoption of tools and methods from the field of computer science and statistical learning to increase our understanding of how the brain encodes and processes knowledge of our selves and of others. This seminar will cover recent findings in this area as well as serve as an introduction to the scientific computing tools and methods that are becoming increasingly critical for understanding how the brain represents social information. The format of the course will be split between discussion of the current literature (theory, findings and methods) and hands-on practical exercises in the application of machine-learning and data-driven approaches. The practical portion of the course consists of analyzing freely available open datasets in social-cognitive neuroscience using open-source Python based tools for scientific computing (e.g., Jupyter, SciPy, Scikit-learn) and the analysis of neuroimaging data (PyMVPA and NiLearn).
Students are not expected to have a background in functional neuroimaging or familiarity with computer programming in Python. The exercises and assignments will be pitched at a beginner level, though there will be options for advanced programmers to tackle more complex projects.
Prereqs: Graduate standing or permission of the Instructor.
Instructor: Professor Dylan Wagner, Ph.D.
Email: wagner.1174@osu.edu
Office: Lazenby 140h

---
SHS 4630 | Neuroimaging of Speech, Language, and Music

Next Offered: Fall 2019
Course Number: 35526
Class Time: 2:15 - 5:00 pm, Monday
Class Location: Hagerty Hall, Rm. 050
Description: Music and language are integral and universal components of human nature, as proven by their ubiquity across all cultures. There is a growing body of behavioral evidence indicating connections between music and language abilities. The advent of state-of-the-art neuroscience technology (e.g., functional neuroimaging) allows us to study the relations more systematically at the neural level. This course is designed to offer a general overview of the neuroscience of speech, language, and music, a glimpse of research in this emerging discipline, and a sample of the wide variety of current and possible applications for the health and well-being of both normal/healthy and clinical populations. The course does not require a background in neuroscience.
Instructor: Professor Yune S. Lee, Ph.D.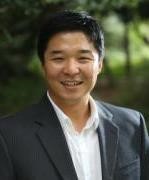 Email: lee.7966@osu.edu
Office: Pressey Hall 101D
Office Hours: By appointment
---